Glossary of Solar energy terms


Renewable energy devices
Solar Collectors, wind machine, hydroelectric turbines etc, are typical examples

Solar Cell
Device made of semiconductor material which produces a voltage when exposed to light

Solar cooking
The use of devices which absorb sunlight to operate systems similiar to gas- fired refrigerators.

Solar electricity
Electricity produced directly by action of sunlight

Solar Heating
Processes, active or passive, which derive and control heat directly from the sun.

Solar process heat
The use of sunlight to drive industrial processes directly

Solar thermal energy systems
System using concentrating collectors to focus the sun's radiant energy on to or into receivers to product heat.

Solar Greenhouse
A conventional greenhouse in which mass is added for heat storage, double glazing is used, and the north side is attached to a house.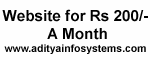 Web Listing for Advisory Companies / Broking Companies