Hellomishraji.com - Dr.Raj Deepak Mishra
Dr.Raj Deepak Mishra, is one of the most remarkable astrologers in India. He possesses an immense sense to predict your future by your signature, handwriting, food habits, footwear, use of ink, use of various types of Pens, complexion and facial features etc. He also as expertise in VASTU SHASTRA, COLOR THERAPY AND FORTUNE TELLING by numerous unconventional means makes him a unique personality in the field of Astrology





http://www.hellomishraji.com

http://www.signature2destiny.com


DR. RAJ DEEPAK MISHRA Signature Astrologist, Vastu Shastra & Bhavishya Vakta, M.A. Political Science, Ancient History, Archaeology & Culture, Sociology, Journalism Diploma, B.E.M.S., B.Ed.

Office Address
: Guru Kripa Building, 3rd Floor, Flat No.8, Santacruz(w), Mumbai.
India-400054
Tel no : 0091-022-26605831/6931
Fax : 0091-022-26606931

Astrology Palmistry And Vastu Expert Vipul Saxena
Mr. Vipul Saxena is World renowned Astrologer- Palmist and Vastu expert. He is a Devotee of Maa Gayatri, and achieved Sidhi under his Guruji on Gayatri Mantra & many other Mantras, Yantras and Tantras
To attain this supernatural power under the Guidance of Guruji he has traveled & stayed at Varanasi, Haridwar, Prayag and even to Himalyas at Badrinath, Kedarnath, Gangotri , Yamnotri and Gomukh for Sadhna and Japam
He learnt Traditional and Vedic Astrology, Palmistry and Vastu formally in 1982 and practicing for past 20 years. His clientele across the World include prominent TV/Film Artists, Senior Govt Officials (IAS / IPS etc), Politicians, Professionals and Business Personalities.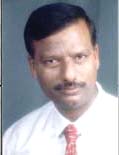 Contact Details: 9920456732 / 9920450122
Email:
http://www.cosmoshouse.co.in